Product Details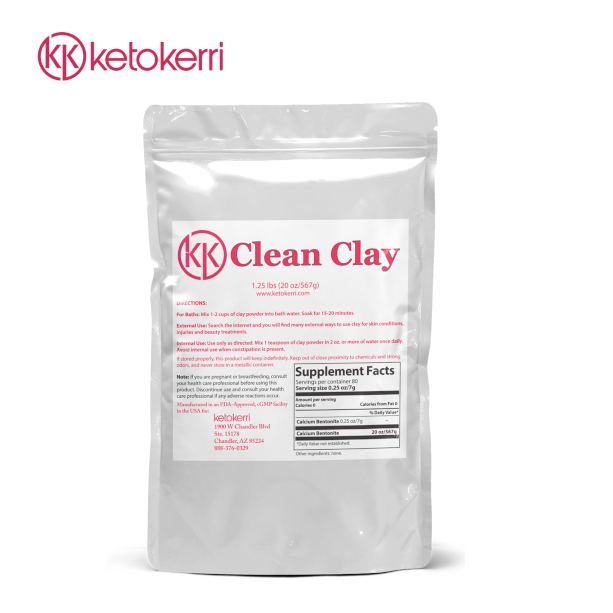 KK Clean Clay (567g)
567g of clay
 
A pure calcium bentonite green clay, such as
Clean Clay™, has strong ionic properties that bind (chelate) molecules such as heavy metals, toxins, and pathogens, holding them until they are removed from the body.
 

AU$ 44.00
What is Clean Clay™?
A pure calcium bentonite green clay that is a swelling clay with Montmorillonite properties from the Smectite family having a 9.7 pH. Smectite clays are highly desirable. It has amazing negative ionic molecules. Our suppliers have gone to the added expense of independent laboratory mineral analysis and microbial analysis making it the highest quality available for internal and external use.
How does Clean Clay™ work?
A pure calcium bentonite green clay, such as
Clean Clay™ , that has not been irradiated or washed with alcohol or otherwise treated has strong ionic properties.
Instructions
For Baths: Mix 1-2 cups of clay powder into bath water. Soak for 15-20 minutes.