Product Details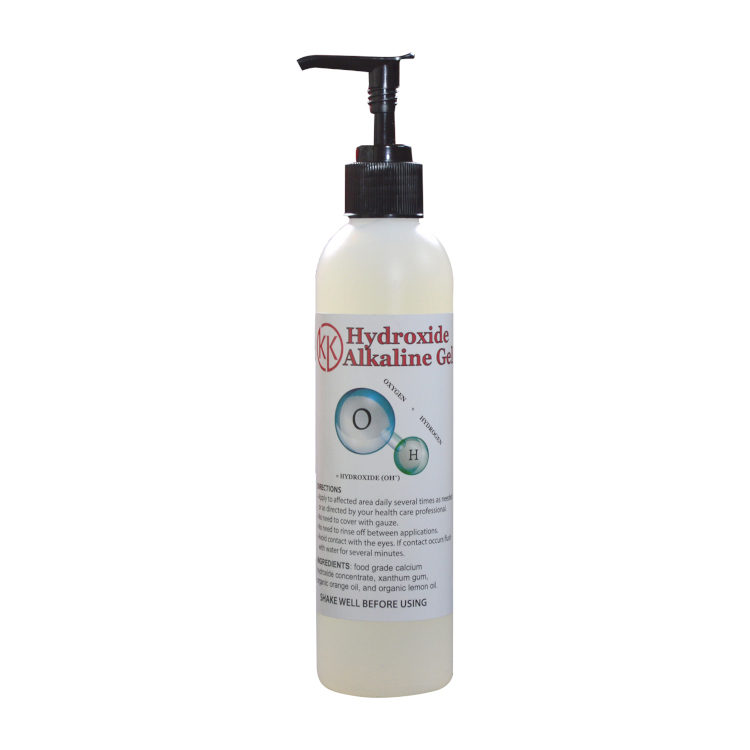 KK Hydroxide Alkaline Gel (227ml)
227ml of hydroxide alkaline gel
Hydroxide Water™ is 100% natural consisting of a hydroxide concentrate in a xanthan gum base with the organic orange and lemon essential oils added.
AU$ 49.90
Description
Hydroxide Alkaline Gel™ relies solely on hydroxide to eliminate acidity rather than merely buffer it with the introduction of alkaline minerals. Since acidity is an excess of hydrogen protons (H+), hydroxide (OH–) naturally neutralizes it through elimination and not mere buffering. The attraction between both the hydrogen proton and the hydroxide ion is strong because both ions are in reality parts of the water molecule and both seek to become whole again: OH– + H+ = H2O. Because the result of this elimination is new water molecules, the skin is also hydrated. The elimination of acidity and the hydration of the skin further frees up oxygen that can then be used to oxygenate the skin cells.
Suggested Use
Apply to affected area daily several times as needed or as directed by your health care professional.
No need to cover with gauze.
Do not have to rinse off between applications.
Can be used under diapers or underwear (will not stain).
May be left on overnight.
Avoid contact with the eyes. If contact occurs flush with water for several minutes.