Chondroitin Sulfate™ is now
Breakthrough Vitamin D™. Same great product, new better name. It is made up of vitamin D3, vitamin D2, chondroitin sulfate, and oleic acid suspended in purified water (120ml bottle). Other ingredients: Nutra-Stabl™ (glycerin, citric acid).
946ml Bottle of
Black Seed Oil™
Black Seed Oil™ is organic, cold pressed, solvent free oil from the black cumin seed.

AU$ 192.00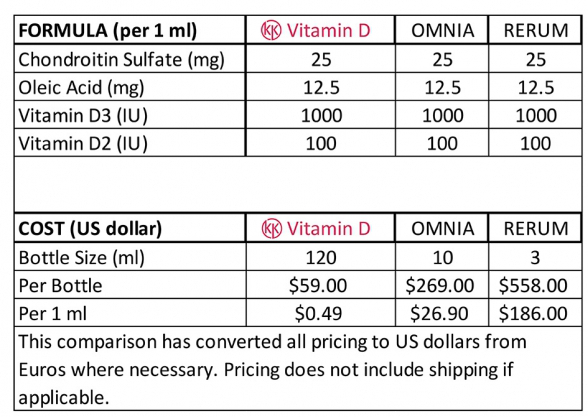 Instructions
Vitamin D
Start with 2 drops under the tongue per day. Can be gradually increased to 20 drops (one dropper) per day or as directed by your health care practitioner.
NOTE: The oleic acid in the
Breakthrough Vitamin D™ will coagulate when refrigerated. The best solution is to let it sit out at room temperature for 30 minutes prior to use then shake thoroughly to re-emulsify the product. Refrigerate again until the next use.
Black Seed Oil
Suggested use: 2 tbs./day for general maintenance.