Chondroitin Sulfate™ is now
Breakthrough Vitamin D™. Same great product, new better name. It is made up of vitamin D3, vitamin D2, chondroitin sulfate, and oleic acid suspended in purified water (120ml bottle). Other ingredients: Nutra-Stabl™ (glycerin, citric acid).
1 quart (946ml) bottle of Level Up Clean MCT C8 Oil

AU$ 160.00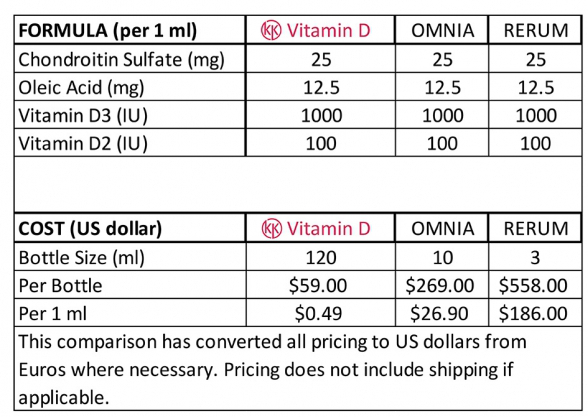 Instructions
Vitamin D
Start with 2 drops under the tongue per day. Can be gradually increased to 20 drops (one dropper) per day or as directed by your health care practitioner.
NOTE: The oleic acid in the
Breakthrough Vitamin D™ will coagulate when refrigerated. The best solution is to let it sit out at room temperature for 30 minutes prior to use then shake thoroughly to re-emulsify the product. Refrigerate again until the next use.
Clean MCT C8 Oil
SINGLE BEST dietary aid for Keto and KetoKerri diet.
BEST SOURCE OF ENERGY
EASY TO INCORPORATE Clean MCT C8 Oil has no taste or smell and can be added to foods and beverages going undetected (perfect for picky eaters).
Diet can either help or hurt us, it can heal or kill. The choice is ours. The right diet is key to any successful health intervention and Keto is proven to be that diet in most cases. Kerri discovered pure MCT C8 oil is the single most important aid to make following a Keto and KetoKerri diet easy, effective, and tasty. So begin adding Level Up Clean MCT C8 Oil to your diet today. Some people are sensitive so it is always best to start slow and work up to optimal application over time. Optimal application is an individual matter.